Hi there Dete! I'm contacting forum administrators do propose a partnership.
My name is Diogo Guerra and I work at TrailOut, Motorcycle Tour Company in Portugal.

We dedicate ourselves to off-road adventure journeys suited to all kinds of riders. Our main goal: To take people through the most scenic and unmapped trails, have them savor the best traditional dishes and allow them to sleep in the most dazzling and rustic villages of the Portuguese countryside.
Please check out our website:
http://www.trailout.net
Promotional Video:
http://www.youtube.com/watch?v=RVMEya8Y2Xg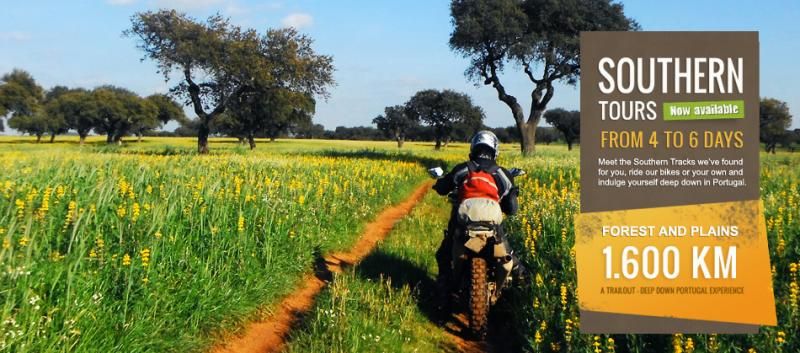 As you can see, our services include absolutely everything our guests need:
-Transfers from Lisbon's Airport
-Quality lodging for all nights (including arrival and departure days)
-Food and Drinks (The best from our rich gastronomy)
-Adventure 600cc Motorcycle + All Fuel
-Support Vehicle + Spare bike
-Friendly and committed guides and staff
-Any other fees/tolls/tickets
Our relationship with the motorcycle forums:
We need to thank the motorcycle forums for all that they taught us about motorcycles and journeys, for introducing some of the best people we've met and for so many great adventures and stories shared along the way… We will never forget that.
For that reason, TrailOut wants to maintain a close relationship with forums throughout the world. We want to team up with you!
Our 2013 proposal: For every 7 guests we receive from your forum, we will donate a 4 Days/5Nights Tour (With every expense included).
You can enjoy that tour yourself or use it to make your online community grow, giving it as a prize on your activities, meetings, contests or surveys. A Tour like this is worth about 1.200,00€
But since you don't know us yet, here's a special promotion:
Gather a group of 5 and join them for free on ANY of our tours! (or you can choose to keep that free tour for later use)
I am sure you won't regret boarding this amazing experience!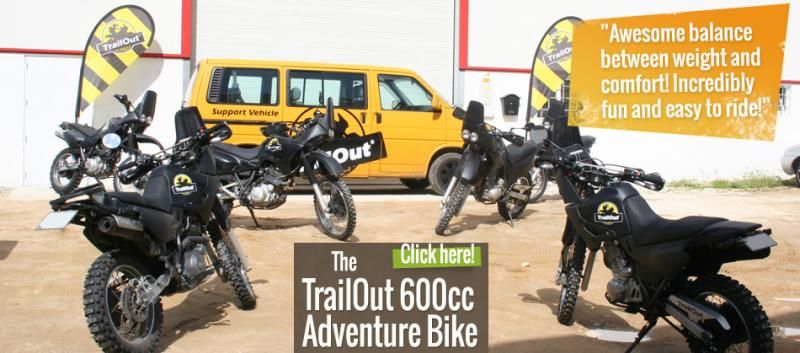 Hope to hear from you soon,
Diogo Guerra - TrailOut CEO
_________________
Fuhrpark: Nee Z welche Khaki aussieht, aber doll fährt
und ein Schütteleisen aus USA ohne Langgabel.
http://www.facebook.com/dete.rehtronik
http://www.rehtronik.de